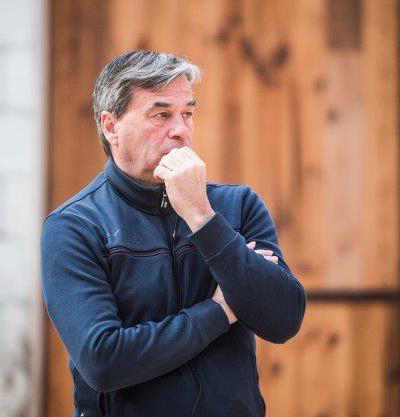 Welcome to the Zagers Dressage stables! We are a training center with international reach. Our stable has a competent, experienced team, so that your horses are always well looked after – regardless of their education or age – even if you do not find the time yourself.
I have been involved in this sport for more than 30 years and gathered a lot of experience during this time. I have been able to make numerous important contacts which are now indispensable for the athletic management of my students. After an eventful own sporting career, I now increasingly concentrate on passing on my knowledge to others.
Currently it is getting more and more exciting about "Ursi" Ursula Wagner and Dilenzio OLD. The many miles driven and flown from Duesseldorf to Munich or vice versa now pay off with an exciting sporting career: The two are now making great strides in the international ring – the debut in Vienna and also the Performance in Mannheim were crowned with success despite great competition. With the support of the Deutsche Bank Reitsport-Akademie, which took up the two in late 2016, we now look expectantly into the "green season". For Ursi and Dilenzio OLD, it is now important to stay focused and healthy! We keep our fingers crossed and are proud to be part of this team!


Ihr Johan Zagers